5 Safe and Natural Mosquito Repellent Methods
Blog 2017-12-25 1,162 0
1. Use mosquito nets or window screens to isolate mosquitoes.
Because mosquito nets can avoid mosquito and wind, still can absorb the dust that falls, filter air, suit the child especially. A screen window allows fresh air to enter the room while allowing harmful smoke to flow outside.
2. Use mosquito repellent incense, insecticide, etc.
The best option is to do it indoors without people, to prevent poisoning.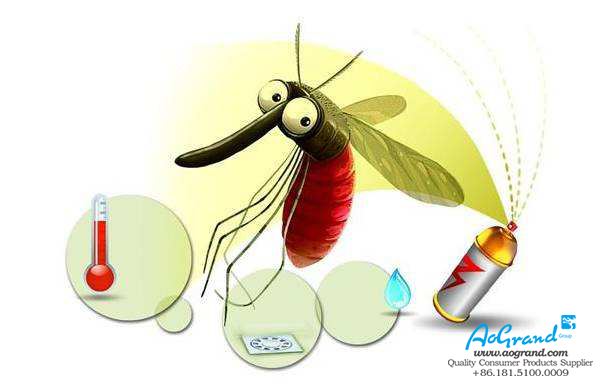 3. Put a few boxes peel of cool and refreshing wind inside the bedroom
You can also put a basin of two cordate full-blown, jasmine blooming, Milan, mint or roses, mosquitoes can avoid because of the unbearable smell of them.
4. Eating raw garlic and oral vitamin B
Through the body's physiological metabolism, from the sweat out of the body, will also produce a smell that the mosquito is not close to.
5. Clean up mosquito breeding and breeding areas.
Generally speaking, the hydrostatic and blocking the sink is mosquito breeding places, the mosquito will spawn in static water and will soon hatch into larvae, so clear and indoor water behind the house, which can effectively prevent mosquito breeding.
AOGRAND GROUP INC.
AOGRAND INTERNATIONAL CORP.
Address:

Park,Gaochun,Nanjing, 211302, P.R.C.

205 Shuanggao Rd., Qiqiao Ind.
AoGrand QR Code:

Telephone: +8625.5785.0785

Facsimile: +8625.5785.026
*if you did not receive our reply within 24hrs, please resend to our alternative email: [email protected], or call +86-181.5100.0009 directly.
We will never, ever spam you – nor sell, trade, or transfer your email to anyone else.